Curriculum & Classes
GSAIS/Shishukan's graduate curriculum is a 5-year seamless Master+PhD program that, on the basis of one specific discipline (for this Research Group, Humanities/Philosophy), integrate interdisciplinary studies (an eightfold course called Hasshi), international internship (Mushashugyou) and project-based research (PBR).
The foundational classes in humanities for our Research Group are:

[At Liberal Arts and General Education Courses (in Japanese)]

H139001 The Kyoto School: Tradition and Potentialities (Part on Buddhist studies) (by Marc-Henri Deroche)

[At GSAIS/Shishukan]

2014000/M111001 Philosophy of Mind: East and West (by Marc-Henri Deroche)
2017000/M112001 Buddhism across Asian Civilizations (by Marc-Henri Deroche)

[At the Graduate School of Letters]

1831007 Theories of Meditation in Tibetan Buddhism (by Marc-Henri Deroche)

Among Interdisciplinary classes (Hasshi), to be chosen according to individual projects, we especially recommend:

[At GSAIS/Shishukan]

Art

4022000 Cultural Practice I, Chado: The way of tea (by Kurakazu Soukaku and Souchu Sekine)
4023000 Cultural Practice II, Ikebana: The way of flower
4024000 Cultural Practice III, Shodo: The way of calligraphy (by Shirou Nakamura)
etc.
Workshops
Special public events or lectures have included:
Online mini-workshop "Study, Reflection, and Cultivation (聞・思・修): The Threefold Wisdom Model in Mahāyāna Traditions and its Potentialities," 26th November, 2021.
Online mini-workshop "Mindfulness in Context: Perspectives from Tibetan and Japanese Traditions," presentations by students and by Sanae Kishimoto, MHS, MPH, Clinical and Public Health Psychologist. Discussant: Yuki Imoto, Keio University Assistant Professor. 2nd July 2021.
Online mini-workshop "Philosophy as a Bridge Between Buddhism and Science," A Conversation with Michel Bitbol, MD, PhD, Emeritus Director of Research at the French National Center for Scientific Research, Husserl Archives, Paris, 27th November 2020.
Online mini-workshop "Mindfulness East & West: Philosophical Significance, Scientific Research, and Social Applications," with the participation of Antoine Lutz, PhD, Tenured Researcher, INSERM (French Medical Research Institute), Lyon Neuroscience Research Center, and Mari Iizuka, PhD, Professor, Graduate School of Business, Doshisha University; Director, Doshisha Well-being Research Center, 3rd July, 2020.
"Guest Lecture on Buddhist Philosophy," by Khenpo Tsultrim Lodö, Vice-Rector of Larung Gar Buddhist Academy, China, Sichuan, 9th-10th December 2019. Cancelled due to travel restrictions.
Mini-Workshop, "Celebrating UNESCO's World Philosophy Day," 21st November, 2019.
Mini-Workshop "Mindful Attentiveness in East and West: Philosophical Foundations and Cross-Cultural Discussion," with the participation of Michael Chase, PhD, Researcher, French National Center for Scientific Research (Centre Jean Pépin), specialist of ancient philosophy (Greek, Latin, Arabic), 26 July 2019.
Guest lecture "SDG Target 4.7: Education for Sustainable Development and Global Citizenship," by Yoko Mochizuki, PhD, Head of Program, Rethinking Policy, UNESCO, Mahatma Gandhi Institute of Education for Peace and Sustainable Development (MGIEP), 3rd March 2019.
Guest lecture "Mindfulness and Self-Regulation: Neural and Psychological Perspectives" by Gaëlle Desbordes, PhD, Neuroscientist at the Massachusetts General Hospital and Instructor (research faculty) at Harvard Medical School, 12th April 2019.
Mini-workshop "Wisdom for the Good Life: Toward an Integration of Humanities & Clinical Sciences," 7th December 2018.
Guest lecture "Values and the Concept of Ikigai or Meaningful Work/Living," by David Malloy, PhD, Vice President (Research), University of Regina, Canada, 2nd November 2018.
Participation to the Program Planning Committee of the International Research Institute of the Mind and Life Institute, Myoshinji, Kyoto, on "Contemplative Practice in Context: Culture, History, and Science", 1-5 September 2018.
Guest Lecture "Integrating Sciences and Wisdom Traditions: The Mission of the Mind and Life Institute," by Susan Bauer-Wu, PhD, President of the Mind and Life Institute, 31st August 2018.
Mini-workshop on "The Philosophical Quest of the Good life" 「生きることと哲学」 with the participation of Masakatsu Fujita, specialist of Japanese philosophy and the Kyōto School, 9th July 2018.
Guest Lectures "Contemplation and the Sciences in Dialogue," "Buddhist Meditation, Cognitive Science, and the Emergence of New Ways of Knowing," by Michael Sheehy, PhD, Director of Programs at the Mind & Life Institute and faculty at the University of Virginia, 5-7 March 2018.
Mini-workshop "The Question of World Philosophy"「世界哲学の課題――東と西の架橋・越境」, with the participation of Masakatsu Fujita, specialist of Japanese philosophy and the Kyōto School, 28th June 2017
Guest Lecture "Meditation and Liberal Arts Education in America: The New Field of Contemplative Studies," by Harold D. Roth, PhD, Professor of religious studies and Director of the Contemplative Studies Initiative at Brown University, 4th April, 2017.
Guest Lecture "Mindfulness & Leadership: What Makes an Effective and Resilient Leader?" by Jeremy Hunter, PhD Associate Professor of Practice and Founding Director of the Executive Mind Leadership Institute at the Peter F. Drucker Graduate School of Management, Claremont Graduate University, Los Angeles, 10th January 2017.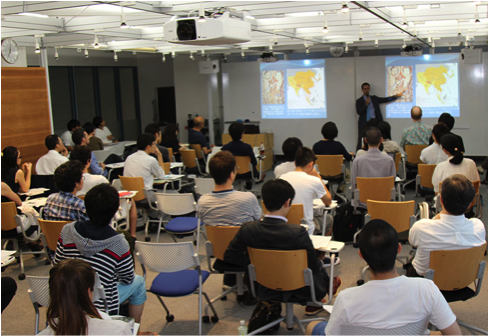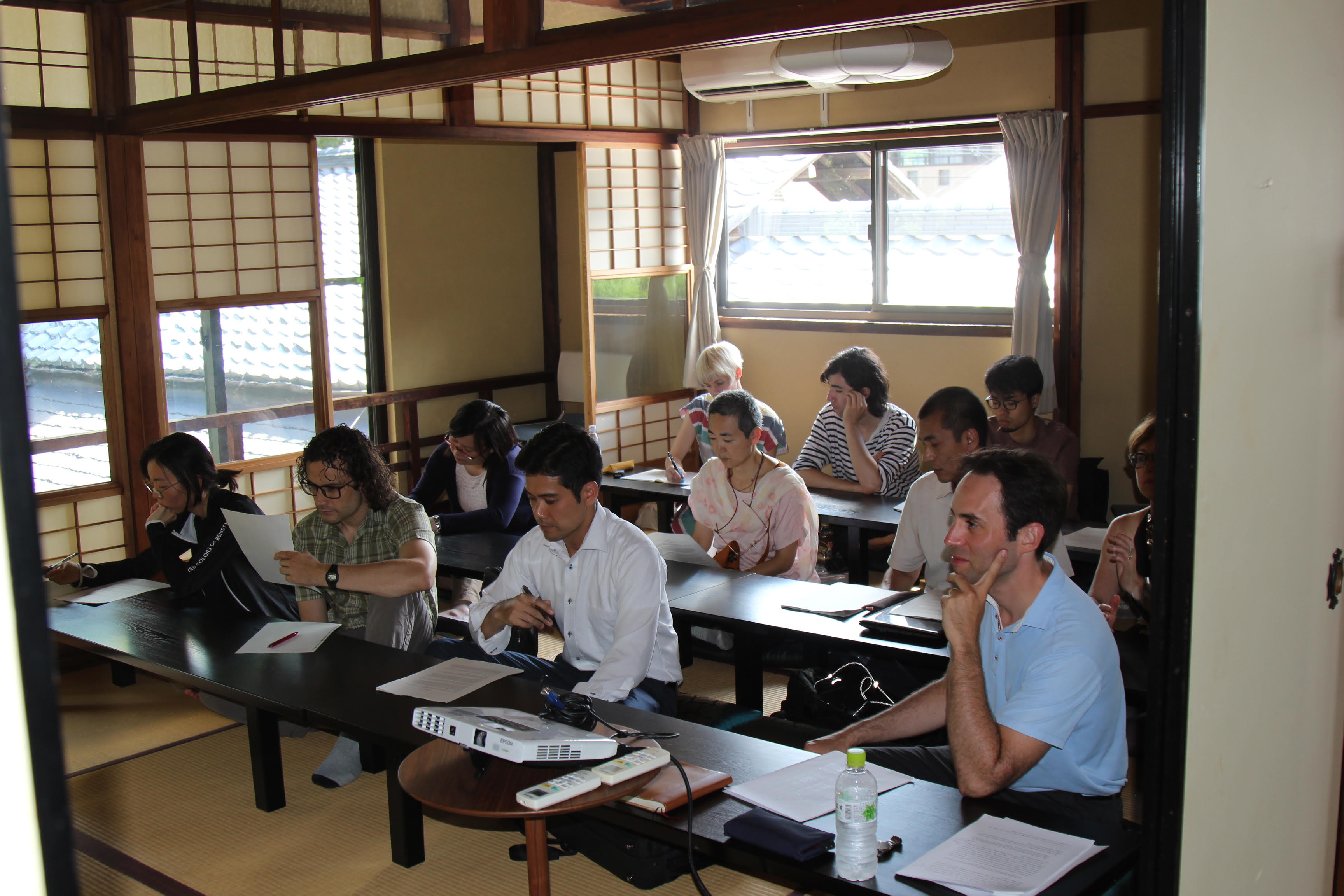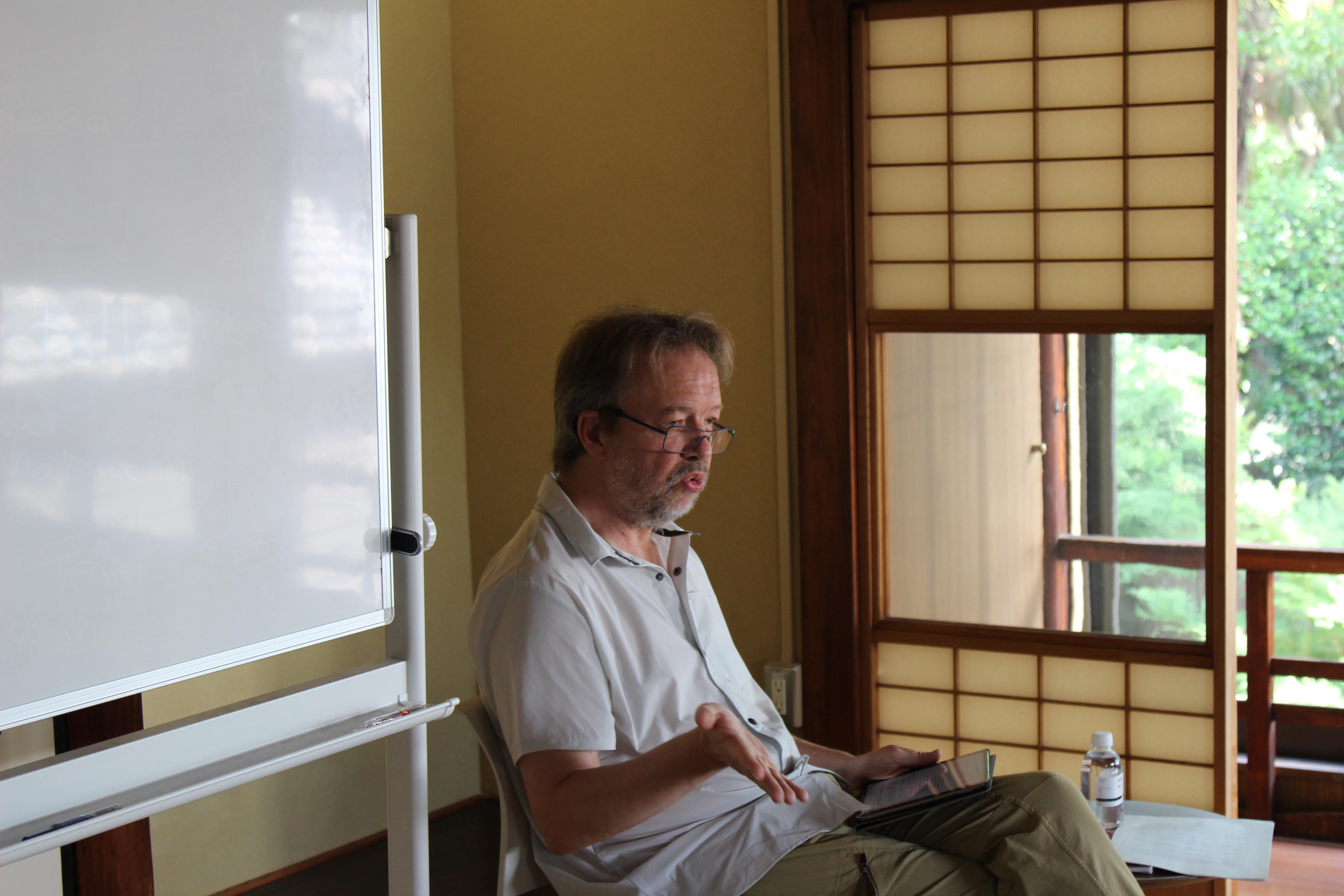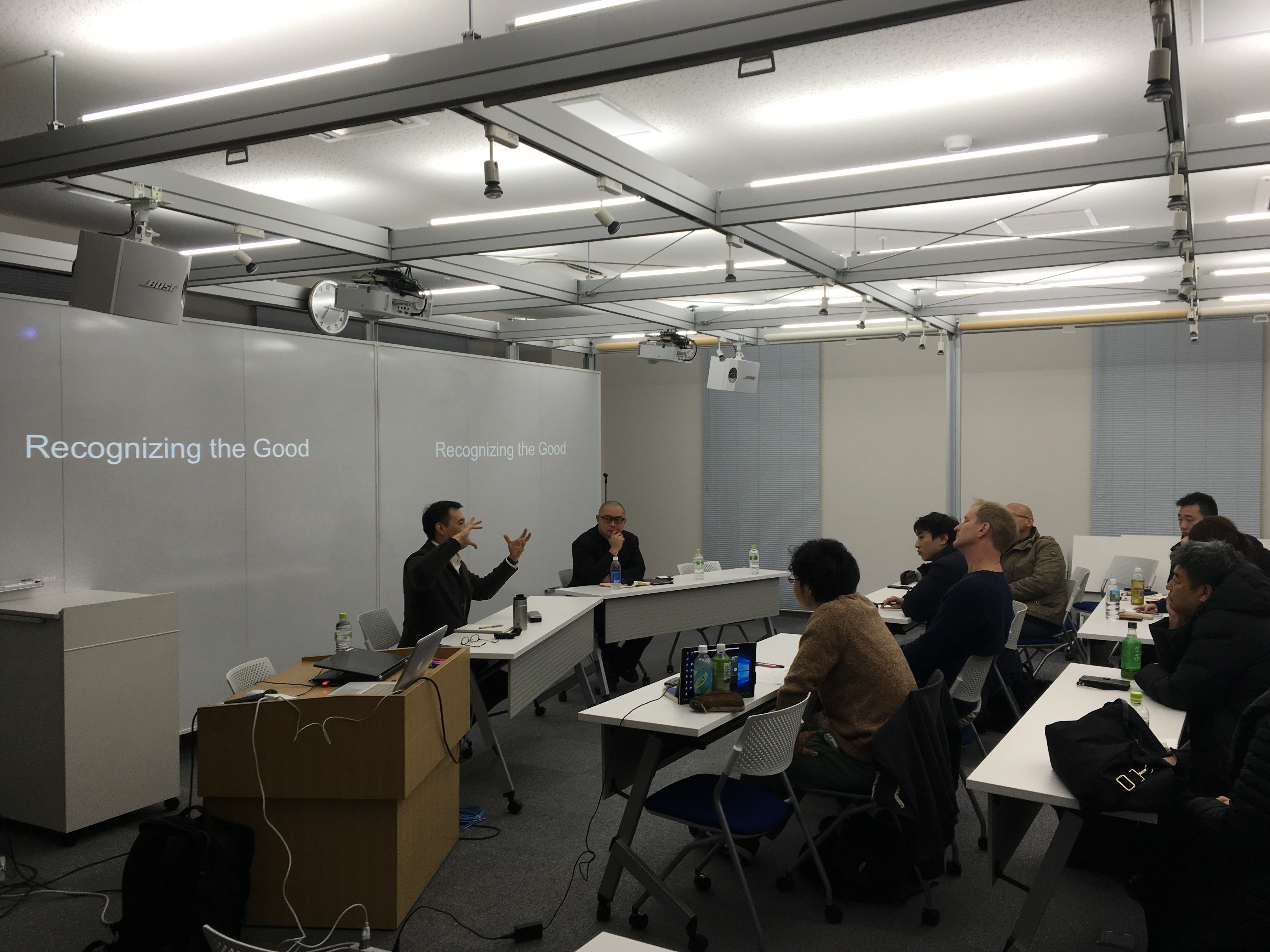 Regular Activities
The Research Group meets approximately:
Every week for classes
Every week for mindfulness practice
Every month for individualized research orientation
Every month for research presentations
Twice a year for cultural programs in Kyoto
Twice a year for special workshops with international collaborators
Once a year for a retreat
If you are interested to join some activities, including those that are online,
please contacts us, and we will send you a Zoom videoconference link.