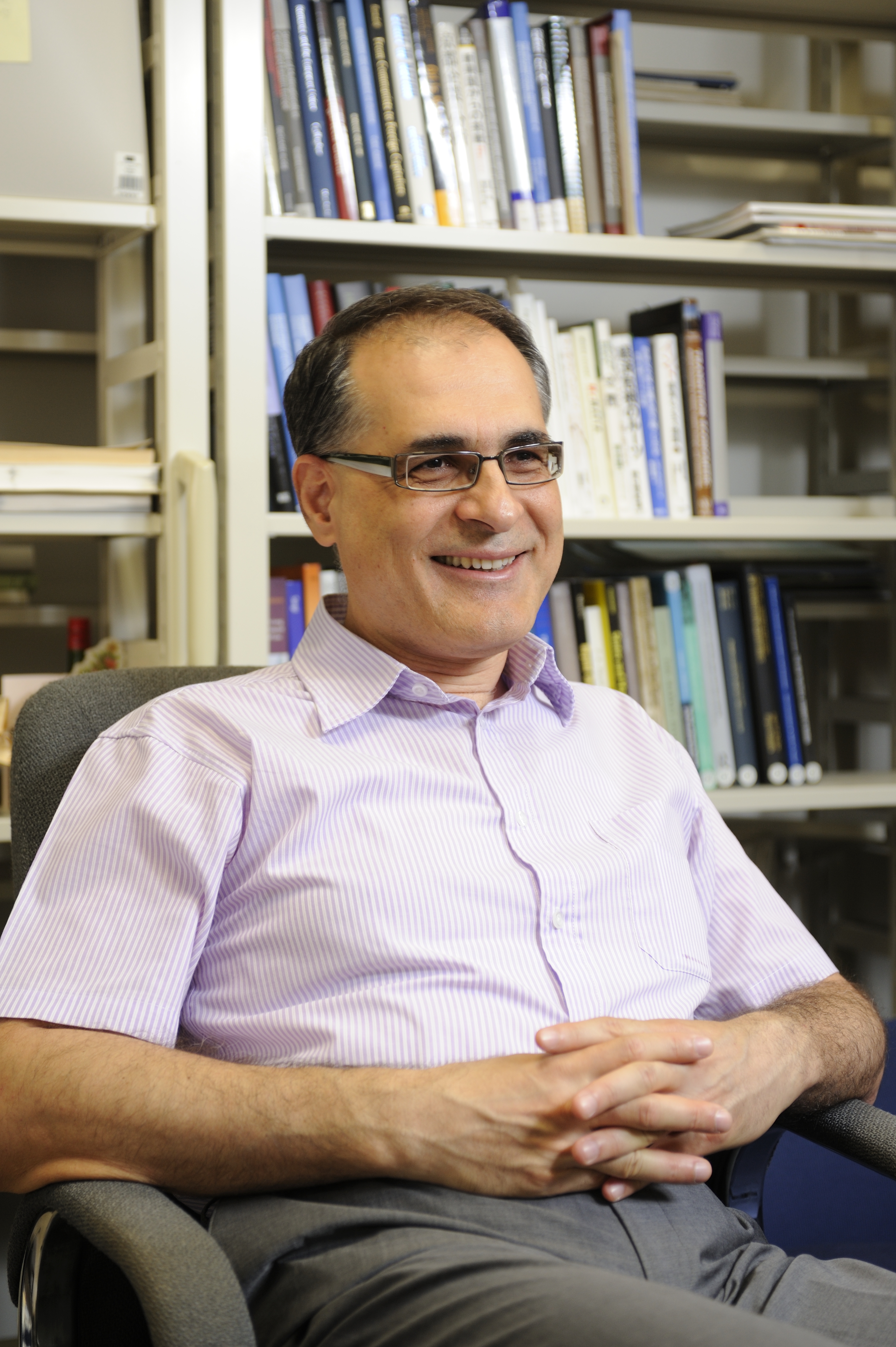 DIMITER S. IALNAZOV
PhD, Professor
Fields: Institutional Economics (applications to Economic Development), International Economics
Affiliation: Graduate School of Advanced Integrated Studies in Human Survivability (GSAIS or Shishukan), Kyoto University, Japan

E-mail: ialnazov.dimitersavov.8w (at) kyoto-u.ac.jp
Personal page (Japanese): https://www.gsais.kyoto-u.ac.jp/staff/inalnazof/
(old page in English) http://www.econ.kyoto-u.ac.jp/~ialnazov/

Born in Sofia, Bulgaria
MSc. (Econ.) from Moscow State University "M.V. Lomonosov" (Russia)
PhD from Kanazawa University (Japan)
PhD dissertation topic: "The Role of Industrial Policy in Japan's Postwar Economic Development"
Past research theme:
"The Variety of Post-Socialist Transformation Paths in Central and Eastern Europe (with a focus on Bulgaria and Romania)"
Present research theme:
"The Energy Transition: How to Accelerate the Spread of Renewable Energy in Emerging Economies and Developing Countries
The main goal of my present research is to propose solutions that would help accelerate the spread of renewable energy (RE) in emerging economies and developing countries. A sub-goal is to explain the cross-country variation in the degree to which particular emerging and developing countries have been deploying RE. To achieve those goals, I am doing case studies that could help identify in depth the drivers and challenges of the energy transformation in various countries such as Indonesia, Vietnam, Myanmar, Kenya, Poland, Bulgaria, etc.
Keywords: renewable energy (RE), RE promotion policies, sustainable development, emerging economies, developing countries
Recent publications
D. Ialnazov o, Y. Ikeda, S. Kawai, E. Yamaguchi and Y. Yamashiki (2017). "Summary and Main Conclusions of the Fourth International Symposium on Human Survivability "The Global Energy Transformation: a Quest for Solutions from the Perspective of Human Survivability" (19-20 November 2015, Kyoto University), to be published in a special issue of the Springer journal "Evolutionary and Institutional Economics Review" in 2017.
K. Hao o and D. Ialnazov (2017). "Using Community Renewable Energy (CRE) to achieve Sustainable Development in Vietnam", a paper presented at the 15th International Convention of the East Asian Economic Association "Sustainable and Inclusive Development in Asia and the Global Economy", November 5-6, 2016 in Bandung, Indonesia.
D. Ialnazov (2015). "Can the Green Growth/ Green Economy Concept Become a New Paradigm of Economic Development" (in Japanese), in S. Kawai et al. (eds.), An Introduction to Human Survivability Studies, Kyoto University Press, pp. 349-365.
H. Sowaki o and D. Ialnazov (2015). "The Method of Human Survivability Studies from the Perspective of Social Sciences" (in Japanese), in S. Kawai et al. (eds.), An Introduction to Human Survivability Studies, Kyoto University Press, pp. 81-95.
Other recent academic activities
Chair of the Organizing Committee of the Sixth International Symposium on Human Survivability "Bridging the Gap Between Science and Culture: The Role of Human Survivability Studies" (7 December 2017, Kyoto University, Japan)
Chair of the Organizing Committee of the Fifth International Symposium on Human Survivability "Disasters and Human Survivability: Enhancing Resilience to Risks Threatening the Future of Humanity" (21-22 November 2016, Kyoto University, Japan)
Chair of the Organizing Committee of the Fourth International Symposium on Human Survivability "The Global Energy Transformation: a Quest for Solutions from the Perspective of Human Survivability" (19-20 November 2015, Kyoto University, Japan)
Organizer of the international workshop on "Local Energy Governance in an Aging Society: Toward a Sustainable Community using Renewable Energy" (25-26 June 2016, Hanoi, Vietnam)
Head of the Green Economy research group at the Graduate School of Advanced Integrated Studies in Human Survivability (GSAIS), Kyoto University, Japan
Leader of the research project sponsored by Sumitomo Electric Industries, Ltd. and titled "The Impact of Renewable Energy Promotion Policies in Japan and China on their Solar Energy Industries" (in progress; Oct. 2016 -- March 2018)
Member of a Kyoto University research team that studies jointly with JICA experts the possibilities to expand renewable energy in developing countries (in progress; July 2017 – June 2020)
Research supervisor of four PhD students at the Graduate School of Advanced Integrated Studies in Human Survivability, Kyoto University, Japan. Three of them work on topics related to the spread of renewable energy in emerging economies and developing countries
Language skills
Bulgarian – native
English -- advanced level
Japanese -- advanced level (Level 1 of the Japanese Language Proficiency Test)
Russian – advanced level
French – intermediate level (mainly listening and reading)